Due to Covid-19, shipping times may be delayed
Free Shipping | Free Design | Free Estimate
VERSA LIFT IS THE BEST SOLUTION FOR ATTIC STORAGE
No pressure. No obligation. Just great solutions.
CALL  (800) 764-5163 • BEST PRICES ONLINE!
EASY ORGANIZATION, EASY LIFTING
Your easiest solution to get your products from your garage to the attic.
DON'T LIFT IT, VERSALIFT IT
Let the Versalift do al the heavy lifting. Choose from two large lift models
There's hidden space in your Home, Use Your Attic with Versa Lift home storage!
There's never been a better way to get your items into your attic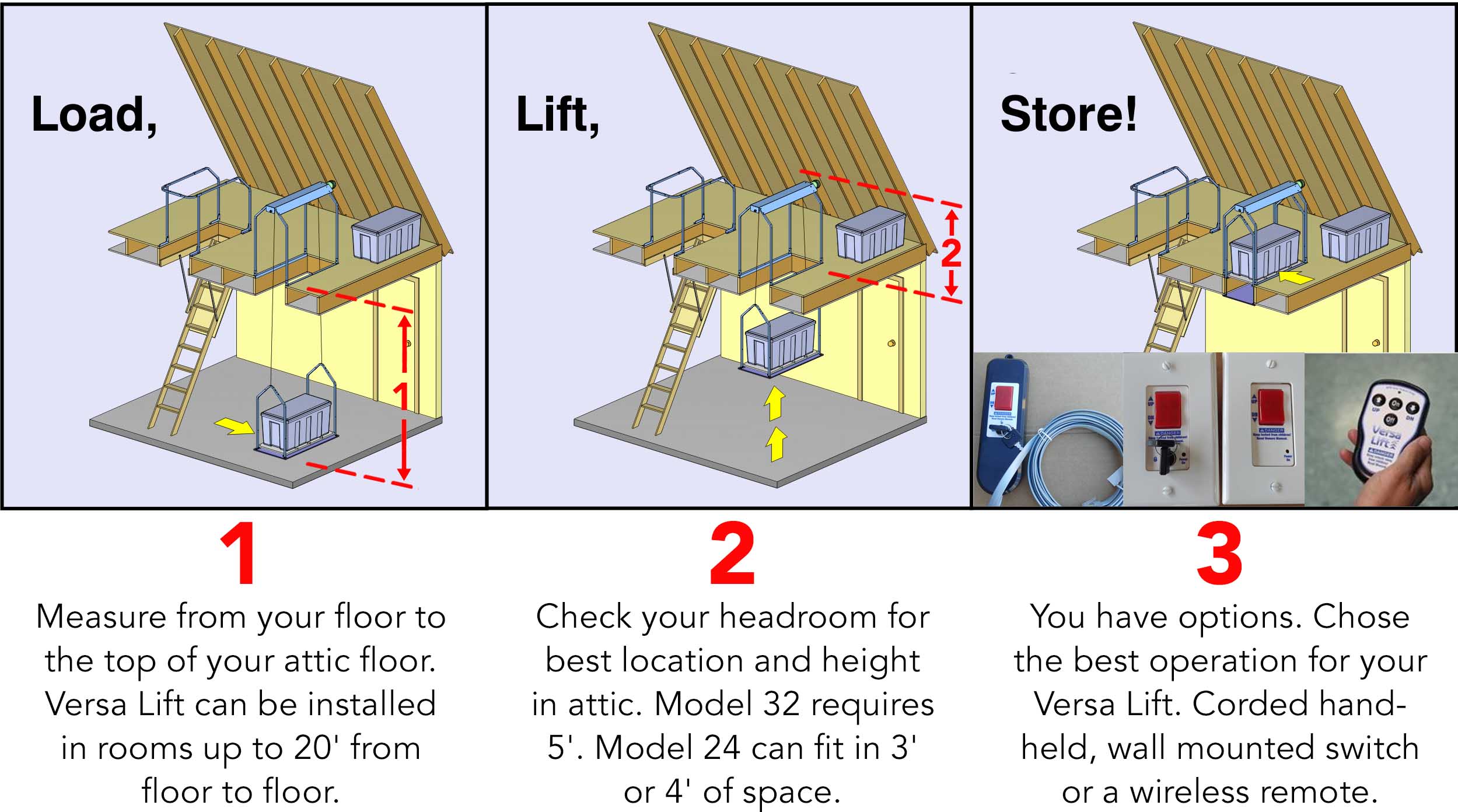 Next, choose the Versa Lift model that best fits your space!
Versa Lift Attic Storage Installation Guides